A revolutionary call button that works with existing WiFi and mobile technology. It changes the way patients, clients or loved ones reach out for help.
How it works:
Hand a patient, client or loved one a Room8 button before leaving the room.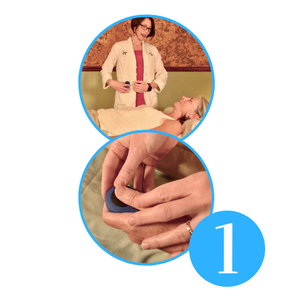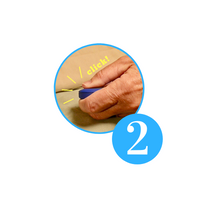 If they need assistance, they simply press the button.
The caregiver receives an alert on her/his mobile device. Simple!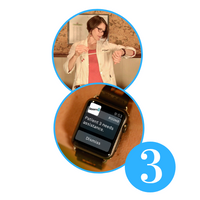 The room8 is perfect for: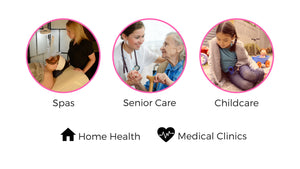 Features: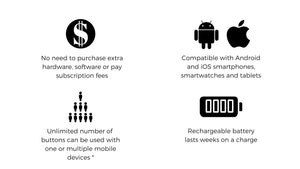 Testimonials
"The Room8 buttons have been a welcome upgrade to the wireless doorbell system that I'd been using.  No more missed alerts from patients because I couldn't see the visual alert or hear the audio alert.  A tap on the wrist from my Apple watch makes this system much more reliable and improved patient care." 

Dan Abels, L.Ac.
"I can now move about my clinic freely without worrying about missing a call for help. My patients rest easier knowing they can simply push a button and reach me at any time. Room8 has quickly become a clinic favorite by my patients and me alike!"

Lauren Hurst, L.Ac.
"Room8 has now become an essential part of ensuring a smooth clinic day! The staff and I know exactly which room to attend to when any of our patients need our attention and care. Whether you are in solo practice with multiple rooms or a multi practitioner with staff, Room8 is a must have!"

Dr. Joel de Vera Moncada, DACM
"Room8 is the perfect companion for busy practitioners. It provides peace of mind for patients, allowing them to truly relax and achieve optimal benefits from the treatment. As a practitioner I can run my practice more efficiently with Room8 whilst going the extra mile to make sure my patients feel safe and cared for."

Dr. Caitlin Amrit
"I've only used Room8 for a couple of months now, and already it's saved me multiple times - my patients have been able to reach me when they were uncomfortable, when a needle fell out, when the e-stim was too strong or they had to use the restroom, it puts their mind at ease and mine as well."

Danielle Boucher, L.Ac.
"Room8 is the perfect notification tool for my two room practice. The notifications go directly to my smart watch so I can be hands free and accessible from anywhere in the clinic. My patients feel secure knowing they can reach me quickly. It was also designed and produced by fellow acupuncturists!"

Joey Mazzera, L.Ac.